Telecommunication
Press Releases & Articles 46 - 50 of 188
Telstra's Broadband Win





14th October 2009 - Views: 1027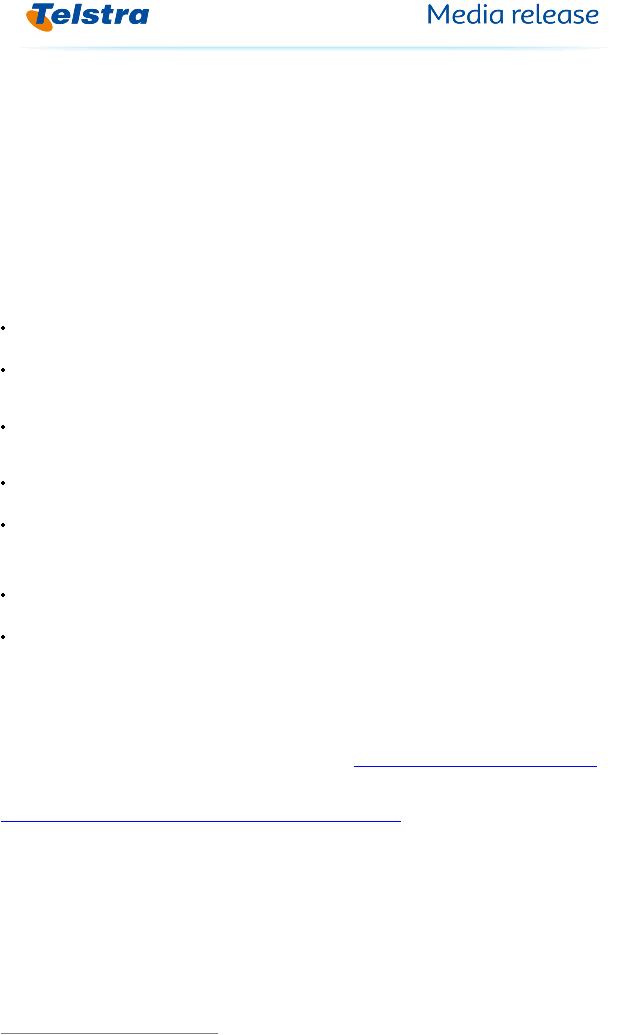 This win is on top of the Arnhem Land project being judged the AIPM Northern Division's 'Project of the Year' and best 'Construction/ Engineering project with a total budget of less than $100m' in the Territory in September.
Media Release: Australia's Newest Satellite - Optus D3 - Is Fully Operational





13th October 2009 - Views: 951 Optus announced today that Australia's newest state-of-the-art satellite, Optus D3, is fully operational after successfully completing extensive in-orbit testing ahead of schedule.
Toshiba Corporation Joins The G.729 Consortium





21st July 2008 - Views: 917 Sipro Lab Telecom (Sipro), the G.729 Patent Pool Licensing Administrator, is pleased to announce that Toshiba Corporation has joined the G.729 Consortium. The G.729 Consortium now represents and pools together the intellectual property rights (IPR) essential to this ITU-T standard of France Telecom, Mitsubishi Electric Corporation, Nippon Telegraph and Telephone Corporation Universite de Sherbrooke, and Toshiba Corporation -- all recognized industry leaders in the area of speech coding and processing solutions.
Mobile Foxtel Available On Apple Iphone In A Telstra Exclusive





14th October 2009 - Views: 1049 iPhone customers with Telstra can now watch more than 30 Mobile FOXTEL channels in the palm of their hand using the latest in video encoding technology.
Operator Strategies Will Fuel Smartphone Growth In Emerging Markets





11th December 2009 - Views: 965

The smartphone market will climb to 37 percent of global handset sales in 2014 with emerging markets as the key growth engine, calling on operators and vendors to make the most of the opportunity, according to a new report from Pyramid Research ( www.pyr.com ), the telecom research arm of the Light Reading Communications Network ( www.lightreading.com ).