Telecommunication
Press Releases & Articles 36 - 40 of 188
Aussie Iphones Attached By Virus





9th November 2009 - Views: 838 The "Ikee" virus changes your background picture to an image of 1980s singer Rick Astley before instructing your iPhone to scan through various Aussie 3G networks, trying to login to other users' iPhones and infect them.
Telekom Malaysia Joins Global Crossing Partner Program To Extend Its Reach In Europe And The America





6th November 2009 - Views: 890 These new services will provide our clients with global reach, scalable connectivity, higher security, and a wide range of IP communications services, all with enhanced control and operating efficiency."
A Digital Future For Community Tv





5th November 2009 - Views: 859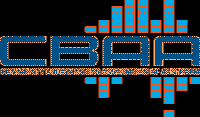 The Community Broadcasting Association of Australia (CBAA) welcomes the Rudd Government's allocation of temporary spectrum and funding support for Community TV to enable digital simulcasting to begin.
Cota Welcomes Telstra Re-think





4th November 2009 - Views: 831 Australia's peak organisation for older Australians, COTA (Council on the Ageing), has welcomed Telstra's decision today to drop the $2.20 administration fee for bill payments made over-the-counter or by mail.
New Solar-powered Bluetooth Headset From I.tech Provides Green Power For Users On The Go 3





27th October 2009 - Views: 785 Sleek and stylish, the eco-friendly SolarVoice 908 is the first solar-powered Bluetooth headset with background noise reduction for clear phone calls. The unit employs an advanced suite of digital signal processing software to reduce background noise and distortion.