Research
Press Releases & Articles 21 - 25 of 60
First Comprehensive Database For Genetic Variants Of Disease





22nd December 2009 - Views: 1078 The program, called the Australian Node of the Human Variome Project (HVP), is being funded by a $500,000 grant to establish an online database linking all diagnostic centres and hospitals in the country.
Crustaceans Create Smarter Fabrics





11th January 2010 - Views: 1713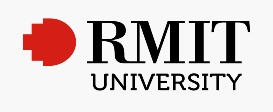 The researchers are studying how specialised fabrics could provide smart solutions for car interiors, resisting odours and staying cleaner for longer.
Contourglobal And Coca-cola Hellenic Bottling Company Inaugurate Innovative Combined Heat And Power





7th October 2009 - Views: 1069 ContourGlobal and Coca-Cola Hellenic Bottling Company announced today the inauguration of a Combined Heat and Power (CHP) plant located at Coca-Cola Hellenic's bottling facility in Ploiesti, Romania.
Innovalight Achieves Record Efficiency Silicon Ink Solar Cell





9th September 2009 - Views: 1180 Innovalight, Inc., a privately-held firm providing printed silicon ink solar cell technology, today announced that the company has demonstrated a record 18 percent conversion efficiency with silicon-ink processed solar cells.
R-tech Ueno, Ltd. Completes Phase 1 Clinical Study On Rk-023





21st July 2009 - Views: 1018

R-Tech Ueno, Ltd. announced on July 17 that as a phase 1 clinical study on the new compound RK-023 that is being developed by our company as a therapeutic drug of androgenetic alopecia (male pattern baldness; see the note below) has been completed.