Telecommunication
Press Releases & Articles 181 - 185 of 188
Expert Comment On Making The Nbn Mandatory





21st October 2010 - Views: 1109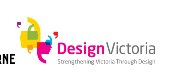 Communications Minister Stephen Conroy has said he would use federal laws to force people on to the national broadband network (NBN) if the states and territories do not make connections mandatory.
Telstra And Vha To Conclude Joint Venture





21st October 2010 - Views: 999 Telstra and Vodafone Hutchison Australia today announced their network joint venture using the 2100MHz mobile phone spectrum would conclude in 2012.
Value Boost To Keep Telstra Pre-paid Mobile Broadband Customers Connected





20th October 2010 - Views: 1005 Customers using some of Telstra's most popular Pre-Paid Mobile Broadband plans will get extra value from tomorrow, with increased data allowances and a wider choice of recharge expiry periods.
New Telstra Research Reveals Australians Working Outside The Office On The Rise





18th October 2010 - Views: 1025 The world's fastest national mobile broadband device, the Telstra BigPond Ultimate USB, today launches to the wider consumer market and removes the need for Australians to be in the office for the sake of high-speed internet.
Optus Unlocks Unprecedented Value On Pre-paid With Optus Dollar Days





15th October 2010 - Views: 984 Optus is today changing the face of the Australian Pre-Paid mobile market with the launch of Optus Dollar Days, an innovative range of Pre-Paid offers that provide access to unprecedented value from as little as $1 a day.