Telecommunication
Press Releases & Articles 156 - 160 of 188
Supermicro Ships World's First 1u Server Solutions Achieving New Power Efficiency Standard





6th August 2008 - Views: 1043 New 1U Chassis and SuperServers with up to 8 Hot-Swap 2.5" Hard Drives Demonstrated at LinuxWorld 2008 Super Micro Computer, Inc.
Media Invitation: Telstra Full Year Results





4th August 2008 - Views: 1185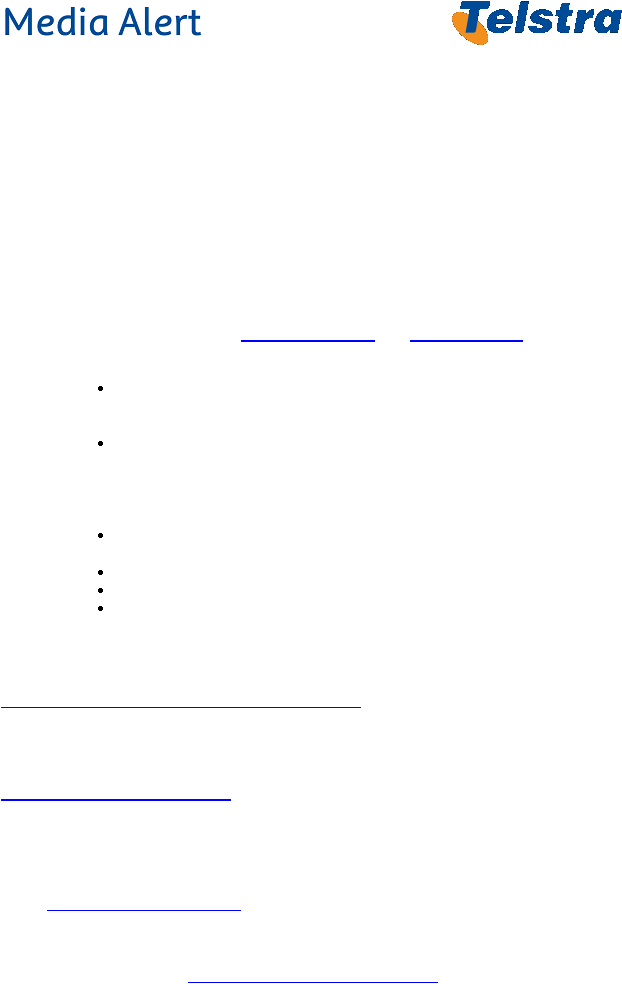 Melbourne-based media may join and ask questions via a live two-way audio and video link from the Telstra Executive Briefing Centre, Level 18, 35 Collins Street.
Embedded Systems Will Drive Demand For 4g Mobile Data, Report Finds





1st August 2008 - Views: 1060 4G Inside: Embedded Modules for Mobile WiMax & LTE analyzes the evolving 4G market, focusing on the key technical and commercial issues affecting embedded modules based on mobile WiMax and LTE. It evaluates the ecosystems and business models for LTE and mobile WiMax within the framework of decisions that device makers must take regarding which, if any, embedded systems to build into their products.
Telegent Enables Free Mobile Access To Tv Broadcasts Of Summer





16th July 2008 - Views: 1073 According to Telegent's chief executive officer Weijie Yun, the Beijing games could be the first major sporting event to be widely viewed on mobile devices. "Free-to-air mobile TV provides consumers with a compelling, free and easy-to-use method of watching the same news, sports and other programming that consumers receive on their TV sets at home," said Yun. "
The 8th Annual Media, Entertainment & Telecommunication Awards Announced





15th July 2008 - Views: 2460

The Australian Telecom Awards, sponsored by Infosys Australia, cover 16 categories and were held during a dinner and awards ceremony at the Westin Sydney Hotel.